SPG Main Structure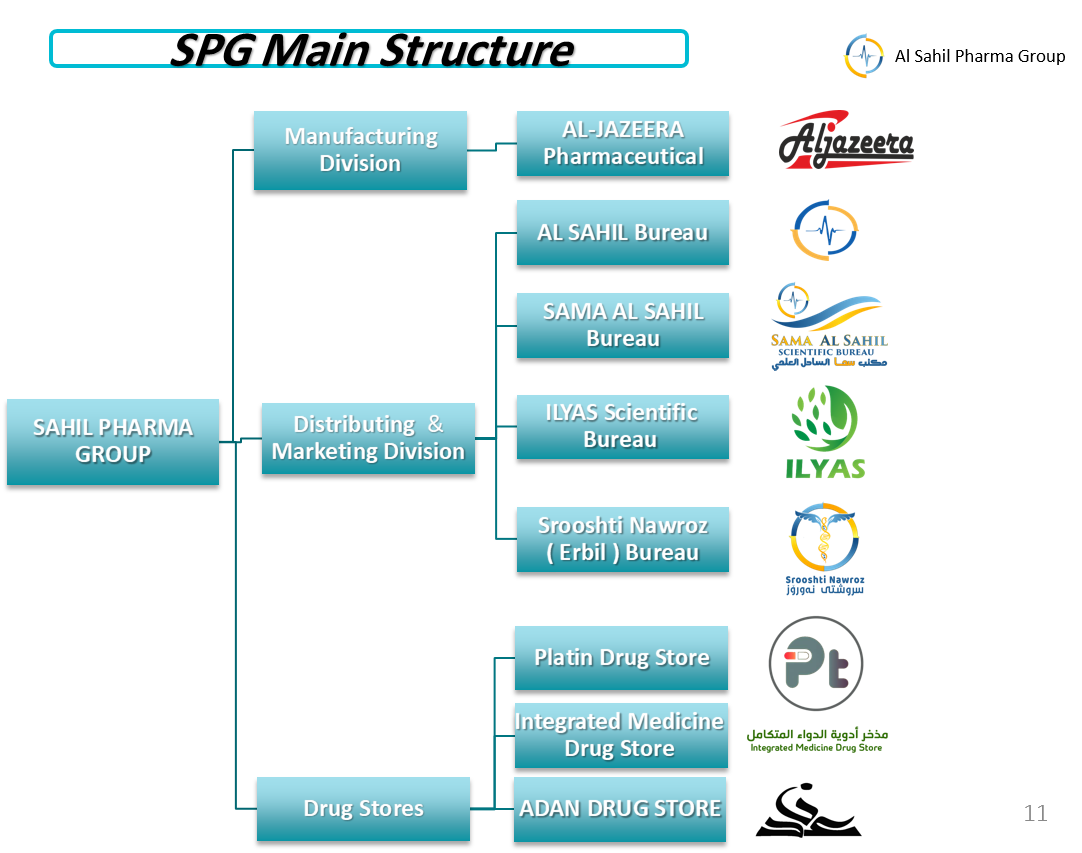 ---

Al Jazeera Pharmaceutical Company was established in 1999 in the Baghdad / Abo Ghareeb, the start of the factory production of syrups & suspensions in 2004 tablets production line was added.
In 2012, The Company became part of the Al Sahil Pharma Group , and in 2014 renew  for all production lines were started in addition to add new production line for dermatology and women health products .
Currently we have more than 40 items are registered in Iraq and total number of our team 75 employees
please visit following  link to see other Al Jazeera Pharmaceutical Products
Address: county 12 / al fakhriya – Abu Gharib – Baghdad – Iraq
Mobile : +9647822177807
e-Mail: info@aljazeerapharma.com
www.aljazeerapharma.com/products/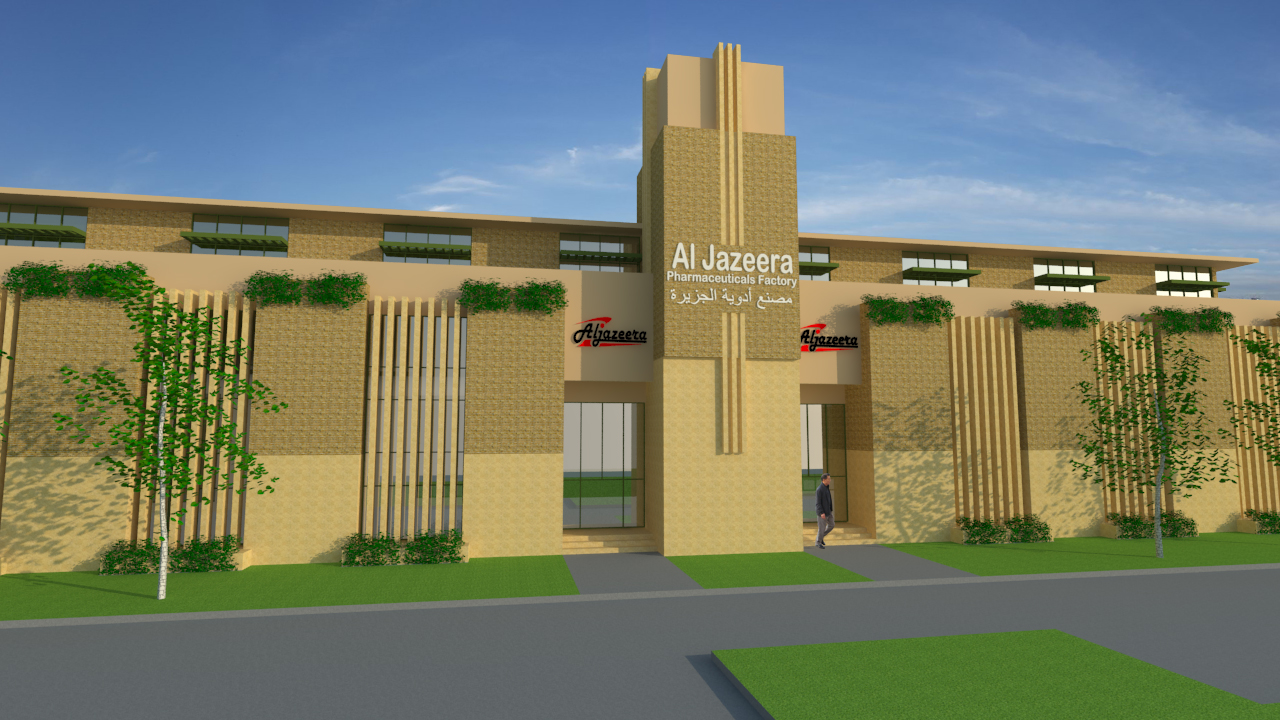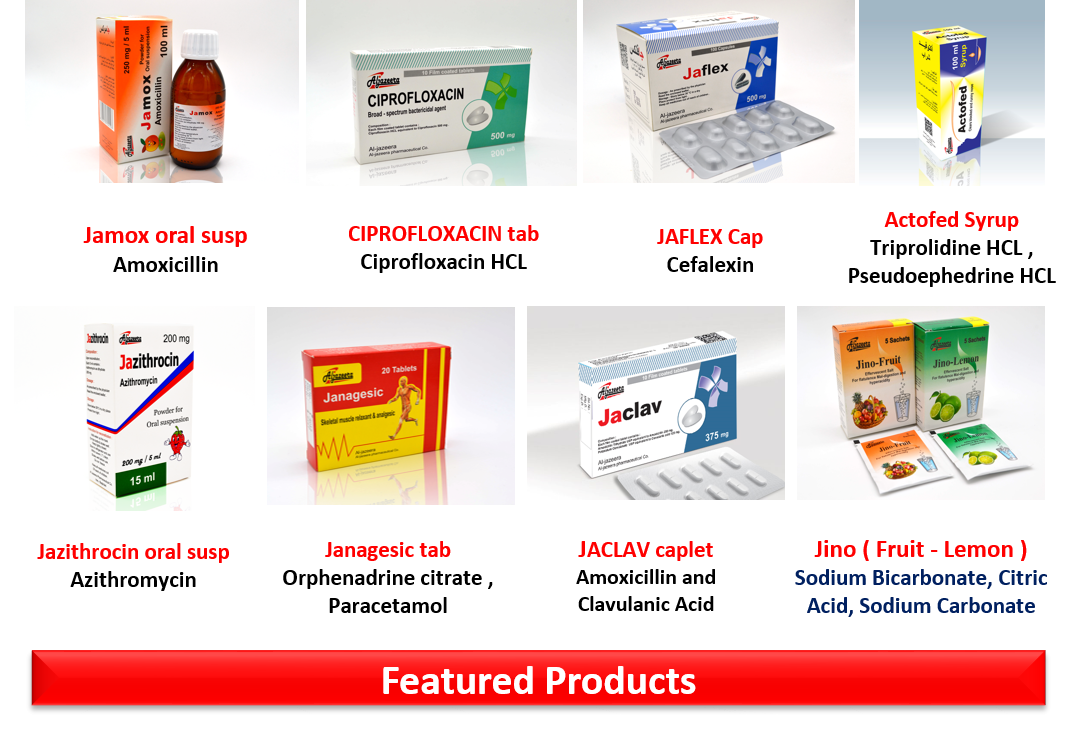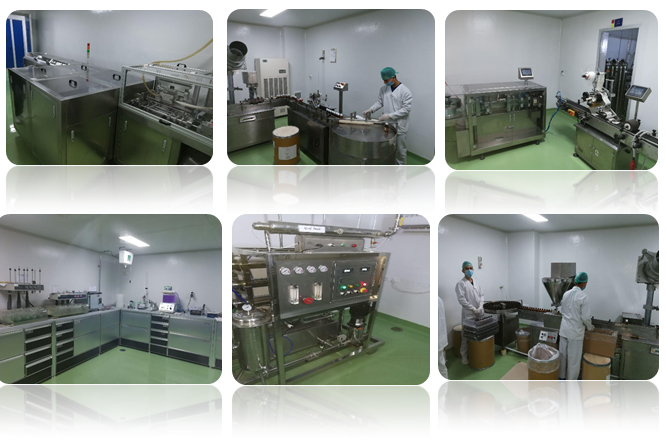 ---
2-Scientific Bureaus

Al Sahil Bureau , Established in 1999 , Al Sahil is one of the leading distributors of pharmaceuticals, OTC products, medical disposable products  in Iraq. It is considered the cornerstone of SPG with more than 350 items covering different therapeutic area.
Al Sahil Scientific Bureau representing many of intentional pharmaceutical companies like
Kontam Pharmaceutical company – China
Al- Jazeera Pharmaceuticals – Iraq
KINDI PHARMA – Iraq
JOSEF97 Medical appliance – China
AUROBINDO – INDIA
Shevlin pharma – INDIA
First Headquarter consist of six floors including  offices for  (Management  , Marketing team , Accountant  team ,  Sales team , warehouse ) AL – Sahil Scientific Bureau  have  40 employees.
Address: Al mushajar st.- Saadoon – Baghdad – Iraq
Mobile : 009647901887207 – 009647901252768
e-Mail: ph.hamza.ceo@sahilpharmagroup.com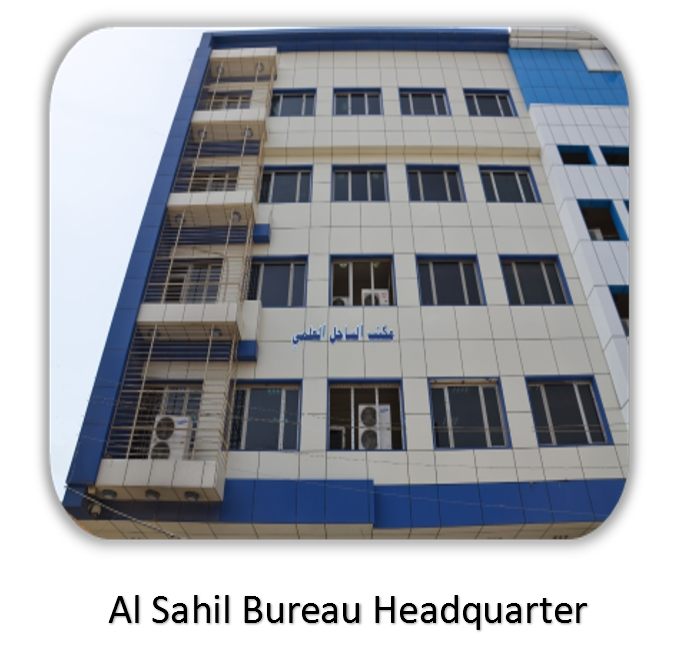 ---

Sama Al Sahil scientific bureau  was established in 2016 , representing following Pharmaceutical companies

Bluefish Pharmaceutical Company – Sweden
Aesculapius – Italy
Medicare For Cosmetic & Food Supplement Products – UK
Meroven Pharmaceuticals – USA
Medicair group – Greece
Zim Laboratories – India
Jubilant – India
IPCA laboratories Limited – India
Indoco remedies limited – India
We have highly experienced staff with more than 70 employees  . Office building contain from 3 floors in addition to main warehouse with storage capacity exceed 7000 cubic meters
Address: Al Saadoon Park ( near ministry of education ) – Baghdad – Iraq
Mobile : 009647901887207 – 009647901252768
e-Mail: info@sahilpharmagroup.com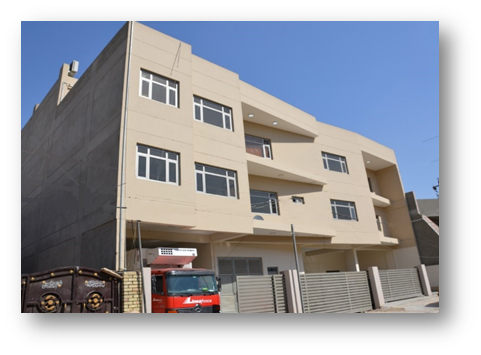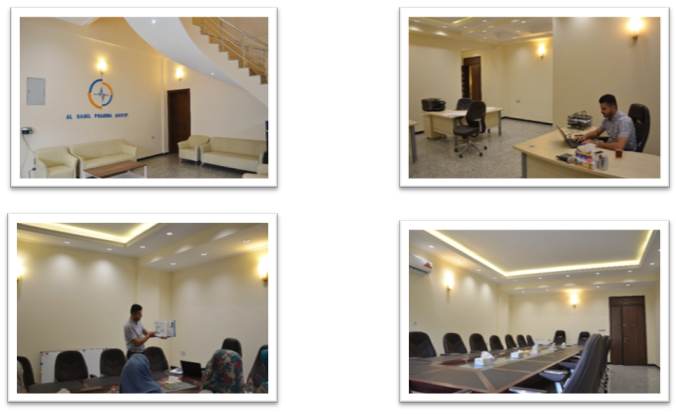 ---

-Saroshti Naworooz Scientific Bureau  Was Established In 2019 , Representing All Pharmaceutical Companies for Al Sahil & Sama Al sahil Scientific Bureaus  in Kurdistan Area , its Located in the center of Erbil City .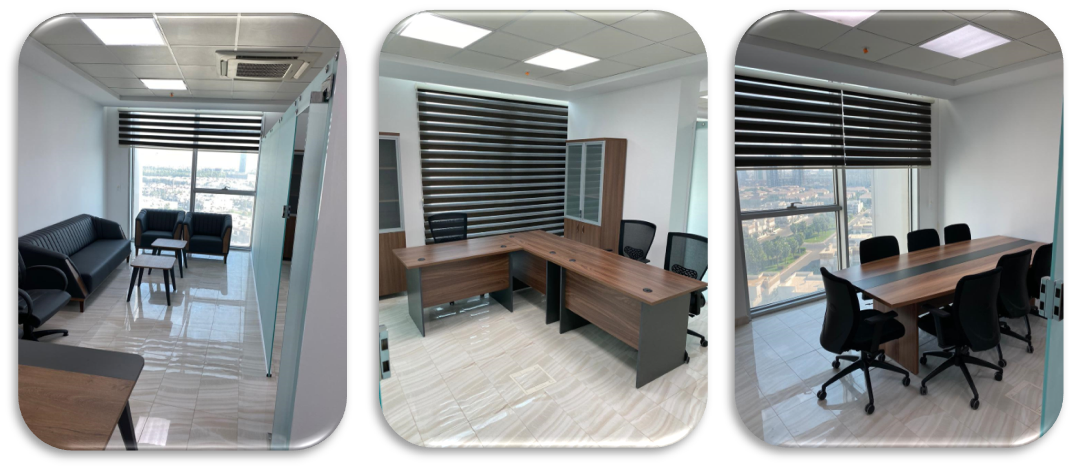 -Saroshti Naworooz Scientific Bureau  has a big warehouse in Erbil and its area more than 1000
        square meters , and equipped with the latest refrigeration devices .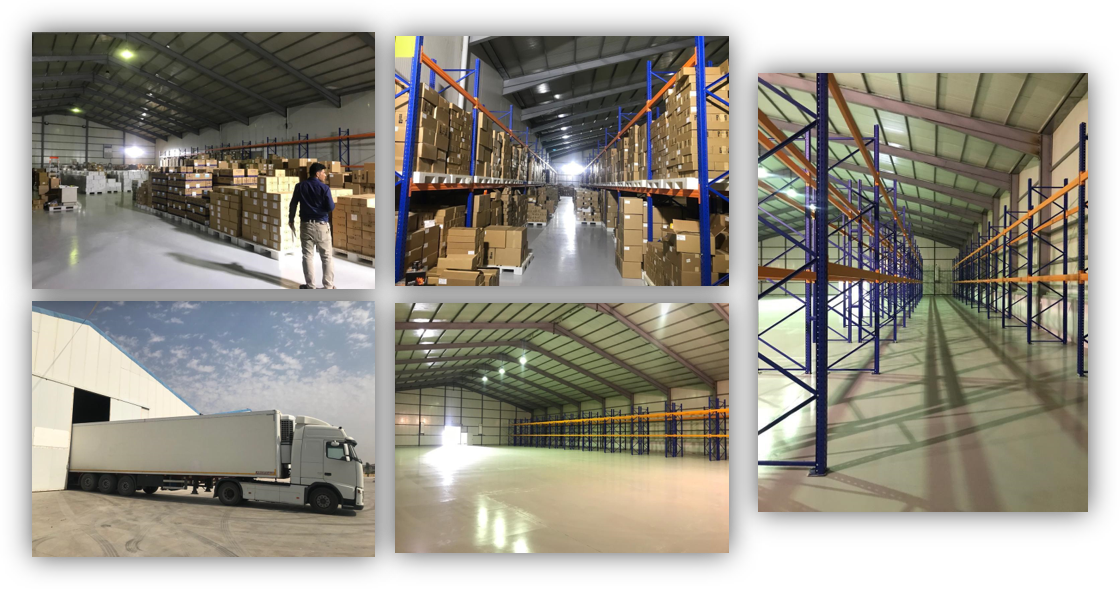 Address: ( Building T4 / 10th floor / office No 4 ) Empire City – Erbil – Iraq
Mobile : 009647901887207 – 009647901252768 – 07826955229
e-Mail: info@sahilpharmagroup.com – eng.alitaleb@sahilpharmagroup.com
---
---
3-Drug Stores

As Part of SPG vision to boost the distributing abilities in 2017 ADAN drug store is joined to Al Sahil Group  .
ADAN drug store is  one of the leading drug store in Baghdad with more than 9000 items from different pharmaceutical companies and covering 2300 pharmacies .
ADAN drug store have more than 70 employee with sales team 25 person covering all Baghdad regions
Address: Adan St.- Al Shaab City – Baghdad – Iraq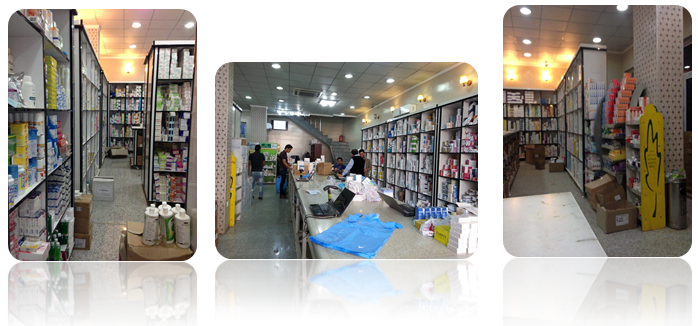 ---

PLATIN Drug Store was Established in 2018 and Has Joined To Al Sahil Pharma Group In 2021.
PLATIN Drug Store Is One Of The Best Drug Stores In IRAQ Especially in central and western Baghdad With More Than 12000 Items From Different Pharmaceutical Companies And Covering 1750 Pharmacies .
PLATIN Drug Store Has More Than 82 Employee With Sales Team All Baghdad Regions and Nearby provinces.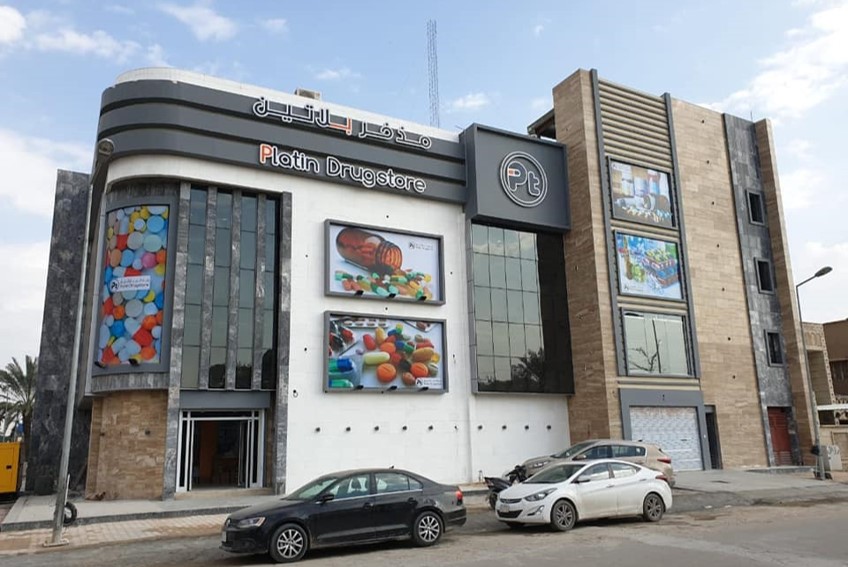 PLATIN Drug Store was Located In Al Harithya – Baghdad , The place of Main Medicine Market in IRAQ